THE NEW CRAFTPLICATOR - Exports to and imports from all your latest Minecraft Creations. Java or Bedrock. 3D models or Bricks.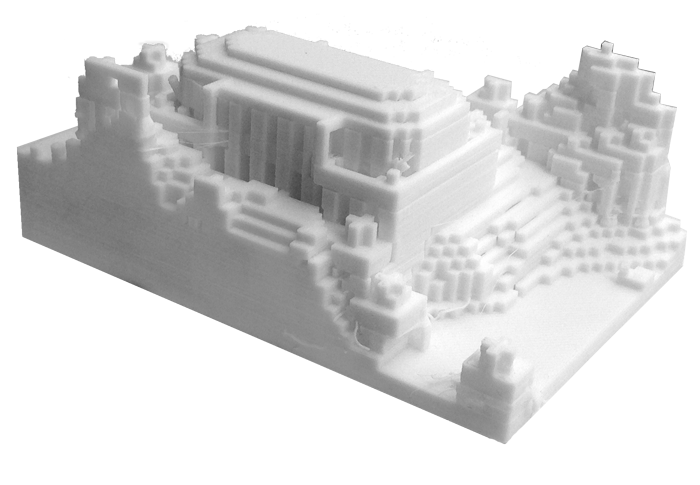 In 3 simple steps transport any area of your Minecraft® world into a 3D model and get a personal build plan for LEGO® or compatible Bricks.

In 3 simple steps transport any 3D object into your Minecraft® world.
Please choose how to place your model onto the surface.
Please select your area. Drag the borders to resize. Use the wheel to zoom. Drag the area to move it. If the area border turns RED, your selection is too LARGE.
Width: blocks
Height: blocks
Price:
To proceed please agree with our Terms of Use and AGB.
There is a typo in your email-address?
Click
here
to reenter.
How does it work?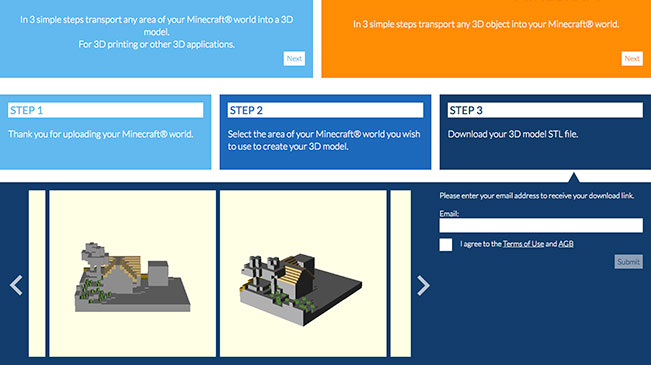 This video shows you how to export any local Minecraft® object to an STL in 3 minutes.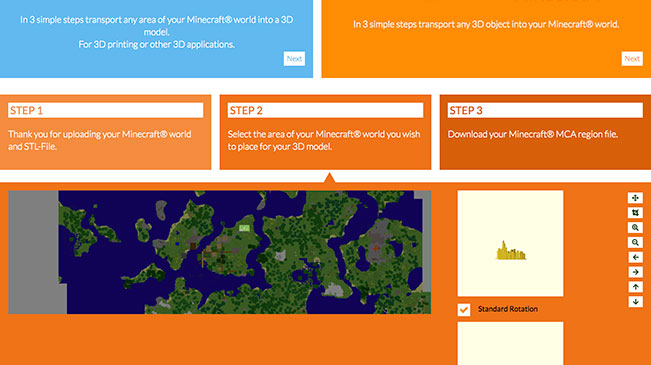 This video walks you through the process of importing any STL 3D model into Minecraft® in 3 minutes.